Aligning Business and IT with Metadata.
Let's face it. Metadata for Data Integration/Data Warehouse/Business Intelligence environments is a fairly arcane subject.  This book provide a great plain-English description of what metadata is, what it does, and why you should care.  I know it says "The Financial Services Way" but don't let that scare you off if you are not in the financial services industry.  It is very readable and informative.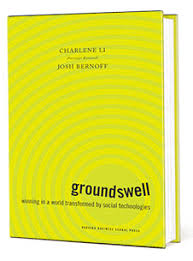 Groundswell: Winning in a world transformed by social technologies.By Charlene Li and Josh Bernoff of Forrester Research.
An excellent book about business and Social Media.  It is more focused on consumer marketing but it does have some references to Enterprise B2B marketing.  The writing is clear and the strategic thinking is useful.  Many helpful examples.  I can't recommend this book enough.
The Innovator's Solution by Christensen and Raynor
This is the textbook on how to take on established products with market leadership positions.  And, if you are the market leader, how to defend yourself.
By Chan Kim and Renee Mauborgne
A great book on how to create business opportunity by defining new, unserved markets (blue oceans) rather than taking your competitors on head-to-head in bloody battles (red oceans)
Web 2.0 a Strategy Guide: Business Thinking and Strategies Behind Successful Web 2.0 Implementations.  By Amy Shuen.
A very concise and useful overview of Web 2.0 trends, technologies and the strategic thinking around them.  Many useful real-life examples included.
The Open Brand: When Push Comes to Pull in a Web-Made World.  By Kelly Mooney
A compelling argument to open up your brand and let your customers participate in the brand positioning and product definition.
The New Rules of Marketing and PR.  By David Meerman Scott
A good look at product messaging and PR with a practical take on how to use the Web and Social Media.
A practical guide to Inbound Marketing.  A very hands-on, step-by-step approach.  From the founders of HubSpot.